Family and Children Portrait Photographers
Family and Children Portrait Photographers
Wilson Photography is the go-to family and children portrait photographers. Whether your portrait session is at the beach or an arboretum we will capture a portrait for you that you will be proud of. Although we are more well known for our New Jersey beach portrait photography we also photograph families all year long away from the beach. We like to call them the land lovers! There are beautiful arboretums all throughout New Jersey. Deep Cut Park in Middletown, Reeve Reeds Arboretum in Summit, the Cross Estates in Mendham / Bernardsville all make for a beautiful backdrop.
Capturing the Expressions
Capturing the expressions of the subjects is something that separates the photographers at Wilson Photography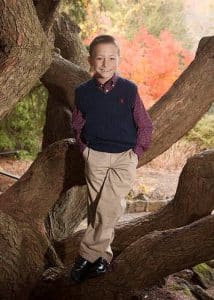 from our competitors.  Whether it's the perfect smile or it's more of a pensive look, capturing the right expressions is the key to a great portrait. Not everyone is comfortable in front of the camera. Most adults and kids after nine year old often aren't the most natural when having their family portraits taken. This is common and it's the photographer's job to get natural expressions out of their subjects. There is only one way to consistently get great expressions out of the subjects and this is buying photographing a lot of people over years and year.
Owner Rob Wilson worked in a "portrait factory" right out of college.  Sometimes photographing twenty families a day. Do that for a year or two and we promise you that you will get good at getting great expressions out of your portrait subjects. These days it seems that new photographers don't want to do that. The reason for this is that they don't have to like we had to do in years past. They are able to get a digital camera and a website and start a business. Although photographing twenty families at minimum wage isn't very glorious you sure will get good at it.
Click HERE to contact us for more information.