Mini Platinum Collection
PRICE: $500.00
A Mini Platinum Collection is a 25-minute session for a single family.   This is a great way for you to have that New Jersey beach portrait hanging on your wall that you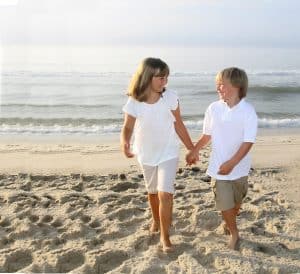 have always wanted. 
There will be most likely another family having a session either before or after your session that day. Just as with the full-price Platinum Package, you will have a private online gallery and all of your gallery images, full-resolution, with permission to reproduce the images for personal use.  
Your gallery will include 10-15 different pictures including group and individual pictures of your family, candid and posed, created in casual and striking Rob Wilson Photography style to capture your family's personality. If you have more than five family members, contact me for a custom quote, or consider a private Platinum Package session.
The Mini Platinum Collection is the most popular package, and 30-minutes is an ideal amount of time to get great pictures of children.  If you are looking to have just your children photographed, consider a Mini Platinum session for the kids. A Mini Platinum session must be paid in full to confirm your reservation.
This is also the perfect session for high school and college seniors to create their senior portraits! Have a session just for the senior, or share a session with a friend or two — either way, the Mini Platinum is a great way to create senior portraits at an affordable price.
This package includes:
25-minute Mini Platinum photo session
Online image gallery within 5 business days of your session
Full-resolution digital downloads from your online gallery with storage for one year.
Custom printed portraits can also be purchased.