Family Beach Portraits
New Jersey Family Beach Portraits
Rob Wilson specializes in New Jersey Family Beach Portraits. If you have ever stumbled across an old black and white photograph of your grandparents, then you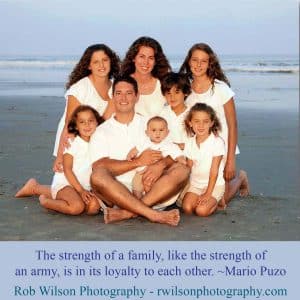 understand the timelessness of a family portrait.  So much more than simply a photograph in an album or a piece of wall art. These cherished family portraits are heirlooms that will be passed from generation to generation.
Quality portraits can capture a time in the family history that will give new generations a glimpse into the lives of their ancestors.  Because these types of portraits are so timeless, there is no limit to how many generations these photographs will be passed on to over the decades.
Family portraits are a perfect piece of history for any family to pass along.  By capturing this moment, you will be able to create a timeless heirloom that can be passed on for years to come. As a treasured memento from past generations.
Please click HERE for our contact information. We look forward to hearing from you.





















What Beaches do you go to?
Rob Wilson Photographers photograph families up and down the coast on the beaches of NJ. Some of the towns we work in but not limited to are  Lavallette, Seaside Park, Long Beach Island, Beach Haven, Loveladies, Harvey Cedars, Surf City, Ship Bottom, Holgate, Barnegat Light, Belmar, Avon By the Sea, Lake Como, Spring Lake, Spring Lake Heights, Sea Girt, Manasquan, Wall, Brielle, Howell, Point Pleasant, Point Pleasant Beach, Brick, Bay Head, Mantoloking, Toms River.  Our photographers also photograph children and families on the "main land" all over New Jersey. We are also available for destination family portrait sessions. Contact us for details by clicking here. We will see you at the beach and we look forward to hearing from you.