Point Pleasant Family Portrait Photographer
Point Pleasant Family Portrait Photographer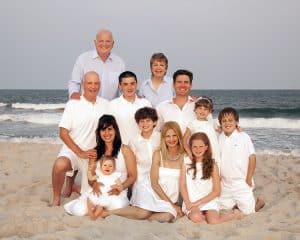 Rob Wilson Photography is one of New Jersey's most requested Point Pleasant Family Portrait Photographer at the Jersey Shore. Whether you are a family of three or are planning on having your extended family photographed we are the photographers for you.
Few Point Pleasant Family Portrait Photographers can capture extended families like Wilson Photography. When doing your due diligence on family portrait photographers make sure they have many examples of the type of photography that you want. If you are looking to have a group of fifteen people photographed of your extended family then make sure the photographer that you hire has plenty of examples of that.  If you are looking for more of a candid approach with your family and children then make sure your Point Pleasant beach portrait photographer has examples of this on their website.
Break Downs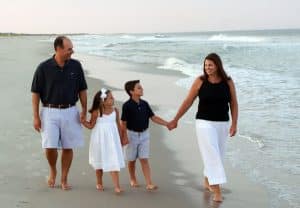 Whenever a family is photographed it's good to have all the possible break downs taken. A family of four would have a variety of portraits taken of them. IE: together, kids together, kids separate, and some of the mom and the dad. An extended family should have the whole group together, just the grand kids, each individual family, kids separate, grandparents with the grand-kids, grandparents together. Many even do the original family, the grandparents with their kids. Yes, that's right, a portrait without the grand-kids.
It doesn't take much time
It doesn't take much time to get everything finished. Beach portraits are typically taken an hour before sunset. This means that there is only an hour to get everything captured. However, believe it or not, it usually doesn't even take that long. The trick for the photographer is to work quickly and neat. It's not because the photographer is in a rush. The reason is because little children only have so much time in them before they start to lose interest. They can go from 0-60 in a flash. So it's important for the photographer to get the job done fast but neat.
Contact us if your are in need of a Point Pleasant Beach Portrait Photographer. Call (800) 757-3491 or email us by clicking HERE.