New Jersey Beach Portrait Photographer
Spring Lake Beach Portrait Special
Through the  month of May Rob Wilson Photography will be having a Beach portrait special  that will be in and around Spring Lake. Watch the video to learn more.
Click HERE to learn more and to schedule your appointment.
New Jersey Beach Portrait Photographer
 Rob Wilson Photography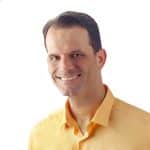 Rob Wilson is a New Jersey Beach Portrait Photographer. He photographs both families and children up and down the Jersey Shore. He is also available for small events and family portraits off the beach. He is also known for his corporate headshot photography. Please don't hesitate to contact us if you have any questions. 
What separates your company for other New Jersey Beach Portrait Photographers?
First and foremost we take our craft very seriously. We are craftsmen and craftswomen.  Our goal is to create family heirlooms that you will be proud of and past the test of time.  Very few New Jersey beach portrait photographers can consistently pose families of four people to extended families of thirty.   Grouping families is not something that is learned over night. It takes the average photographer well over five years to get to the point where they can photograph families and children at a high level which most never achieve.  We don't do this "on the side"  like most  these days. Our photographers can also take more of a photo-journalistic approach along with well posed family portraits . The beach photographers at Rob Wilson Photography all been full time professionals for at least fifteen years. Portrait Photographers
New Jersey Beach Portrait Photographer
Are you planning on vacationing down the Jersey Shore? Wilson Photography photographs families and children up and down the New Jersey beaches like few photographers can. From Spring Lake to Long Beach Island we have been photographing families, including extended families, while they are on vacation. This is the perfect time to have your family portrait taken on the beach. Families are more relax while on vacation and it certainty shows in the final portraits. Whether it's against the dunes or the ocean, the beaches of the Jersey Shore makes for one of the most beautiful backdrops that nature has to offer. Contact us when you are in need of a New Jersey Beach Photographer.
Click an Image to View a Gallery
Fad Photography is Fleeting, but Authenticity is Here to Stay
The photographers at Rob Wilson Photography have always stood by their authenticity and dedication to the field.   Our clients, many of which we have been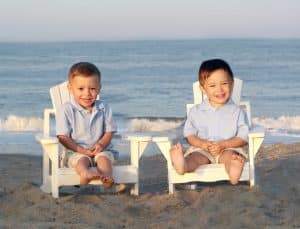 photographing for years, come to us seeking out a photographer who can capture the beauty of their family, without any gimmicks.  They are more interested in the value of a quality photograph that they can display in their home for years to come.
Our goal in photographing families is not for you to get the most number of Facebook likes, although it is always nice to see this. Instead our focus is providing the family with an authentic family heirloom to display on their walls for years to come.  You won't find any fly by night fad photography here, just genuine authenticity capturing a lasting image of your family. Whether it's Long Beach Island, Bayhead or any place in-between our photographers will create a family portrait for you that you will cherish forever.
Rob Wilson Photographers work up and down the beaches of NJ. Some of the towns we photograph families at but not limited to are Belmar, Avon By the Sea, Lake Como, Spring Lake, Spring Lake Heights, Sea Girt, Manasquan, Wall, Brielle, Howell, Point Pleasant, Brick, Bay Head, Mantoloking, Toms River, Lavallette, Seaside Park, Long Beach Island, LBI, Beach Haven, Loveladies, Harvey Cedars, Surf City, Ship Bottom, Holgate, Barnegat Light. Our photographers also photograph children and families on the "main land" all over New Jersey. We are also available for destination family portrait sessions.
Do you photograph families away from the beach?
Yes we capture our amazing Spring and Fall portraits all over New Jersey. Whether it's Spring Lake, Deep Cut Gardens in Middletown, the Cross Estates in Mendham, and even your own backyard we would love to have the opportunity to create something special for you. You came to the right website if you are looking or a New Jersey Beach Portrait Photographer.
From Owner, Rob Wilson.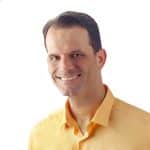 I understand that there are a lot of options when hiring a New Jersey Beach Portrait Photographer. One thing I hope is that you will make sure that the photographer that you are  hiring has the type of photography that you are looking for. As an example, if would like your extended family of fifteen (or more!) photographed make sure that the photographer you are hiring has many examples of that. Just because a photographer can photograph a four year old on the beach, or a family of three, doesn't mean that they can photograph a group of twenty. It will be worth the extra investment of hiring a seasoned New Jersey beach portrait photographer. 
Furthermore, it's easy to get overwhelmed when photographing large groups, or photographing any sized families with small children. Often large group beach portrait session are a once in a lifetime opportunity or only ever few years. Don't make the mistake of hiring the photographer that can't create what you want. Hire Rob Wilson and as a  result you'll have beautiful family portraits created. I'll see you at the beach!
Click on a video to learn more.
What to consider when hiring a NJ Beach Portrait Photographer
For the children of the grandparents. A quick suggestion.
Important information for the organizer for extended family portrait sessions.
Organizers, click here to fill out the reservation agreement.  
What New Jersey Beaches do you photograph families on?
We travel as far south as Long Beach Island LBI (sometimes further south) and as far north as needed. We can also be found photographing families in Monmouth Beach, Spring Lake, Bayhead and of course LBI.
What's your style?
Our style overall is more relaxed yet still paying attention to detail. We like to do a mixture of relaxed posed portraits and towards the middle of the photo session we take more of a candid approach. It's one of the reasons why we've become one of the most requested New Jersey Beach Portrait Photographers.
Do you photograph families away from the beach?
Yes we do! We photograph families and children at arboretums and parks all over New Jersey. Many of our New Jersey portrait clients choose to do the session in their yard or inside of their home. It's up to you. We have some fantastic places, view our gallery and you'll see for  yourself!
What is the best time to have New Jersey Beach Portrait taken?
Typically one hour before sunset or right at sunrise is the best time to have your New Jersey beach portrait session taken. If you do it in the middle of the day the subjects will have squinty eyes. Furthermore, there may be a lot of people on the beach which will be a distraction to the smaller children.
How long have you've been a professional photographer?
Rob has been a professional photographer for over 20 years! He start at the young ripe age of twenty-two. He would travel all over New Jersey to photograph babies in their homes. Then he worked for the Image Maker for thirteen years in Mendham and Berkeley Heights before starting his own business.
What are your favorite beaches to photograph families?
Do you photograph beach weddings?
Yes! We love photographing weddings on the beach, whether it's Long Beach Island or Spring Lake or any place in between we would love to photograph your special event!
What is the best time of day for New Jersey Beach Portraits?
The best time of day to have your family photographed on the beach in New Jersey is either at sunrise (we know, we know) or one hour before sunset (much better for you we are sure). The reason for this is because of the lighting. At any other time the sun is too bright to capture a beautiful beach portrait at the Jersey Shore. The beach is also empty at these times and that helps the children not to be distracted during the portrait session. 
What should we wear?
The most important thing about beach portrait wardrop attire is that everyone is coordinated. You don't want one person or one family (if it's a large group) to stand out more than another. We suggest that everyone have either lights or darks on. For instance, if your family isn't the denim and white kind of family then we would suggest that you wear jeans and a dark shirt. Even a black shirt. A lot of our Bergen County families like this look the most. Some families don't want to match exactly so we suggest for the family to all wear different color pastels. We will chat about this when we schedule your NJ beach portrait session.
We  put together some frequently asked questions regarding both our New Jersey beach portraits and family portraits across New Jersey. Our NJ beach portrait sessions fill up fast during the summer months. We understand that this won't cover all the questions that you may have, however we are available via telephone or email. If you know when your family will be at the Jersey Shore than we suggest you to book your appointment as soon as you can.  Some families book their beach session as early as January for the summer months. If it rains, we typically leave a couple days open those rainy days.  We have a portrait collection for everyone and we can help you decided which portrait collect is best for you. Click the info tab and you'll find our pricing information. If you have any questions or concerns you can contact us either emailing or calling. Click HERE for our contact information.  We look forward to hearing from you and answering any questions that you may have. 
Rob here. I have to say I'm a blogger and I've been a blogger since the Blogspot days around 2006. I often blog about particular beach sessions. This summer my goal is to have a little more fun with my blog and start adding some blog posts about the different beach towns that I work in. 
Contact us if you are looking for a New Jersey Beach Portrait Photographer
New Beach Portrait Photographer in the below and surrounding areas. 
Long Beach Island, NJ. LBI, NJ. Bayhead, NJ. Seaside Heights, NJ. Lavalette, NJ. Sea Girt, NJ. Ortley Beach, NJ. Ocean Grove, NJ. Long Beach Township, NJ, Beach Haven, NJ. Surf City, NJ, Loveladies, NJ. Barnegat Light, NJ. Manasquan, NJ. Asbury Park, NJ. Brick, NJ. Belmar, NJ. Lake Como, NJ. Harvey Cedars, NJ. Seaside Park, NJ. Point Pleasant Beach, NJ. Deal, NJ. Allenhurst, NJ. Bradley Beach, NJ. West Long Branch, NJ. Long Branch, NJ. Monmouth Beach, NJ, Sea Bright, NJ. Monmouth County, NJ. Ocean County, NJ. New Jersey.