New Jersey Beach Portrait Photographer
New Jersey Beach Portrait Photographer NJ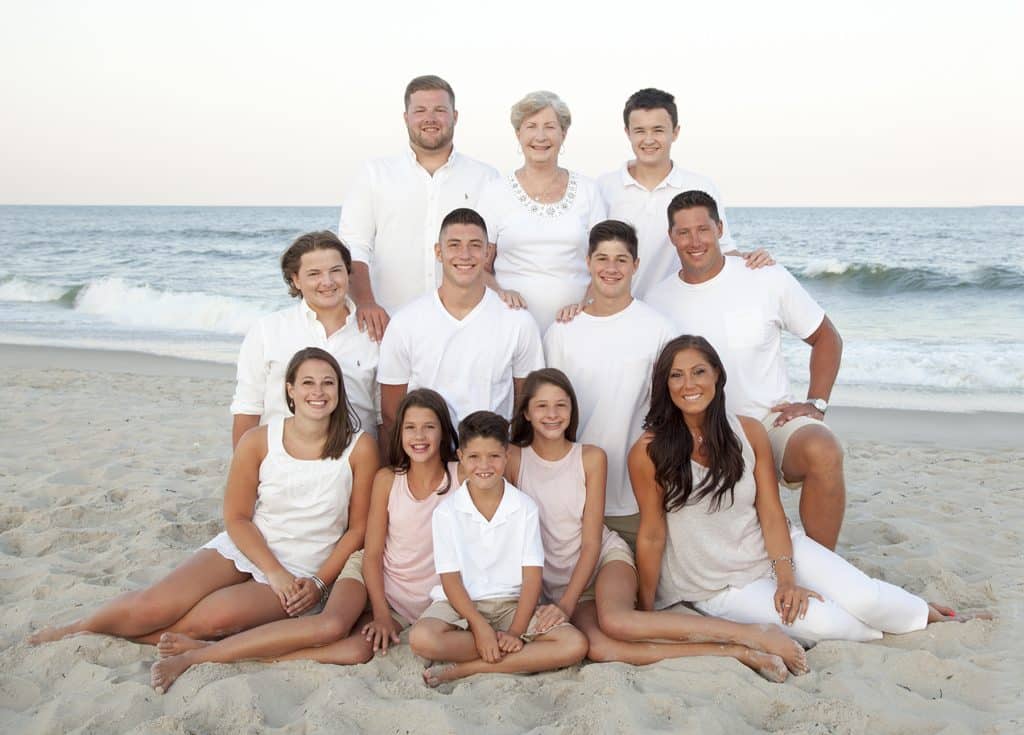 I have been a New Jersey beach portrait photographer since the 90s.   There is no other backdrop as beautiful as the background of the NJ beaches. The Jersey Shore brings back so many memories to so many of my clients.  Most of my New Jersey beach portrait clients no longer live in New Jersey but that doesn't stop them from coming back to visit every summer.  There's something truly special about the Jersey Shore for many people. This is why they decide to have their family portrait taken while they're on vacation.
Many of the portraits I take are of extended families. The grandparents, kids, and the grand-kids are under the same roof at the same time. A rarity for most families. Which makes it the perfect time to have a family portrait created. Often my portrait sessions break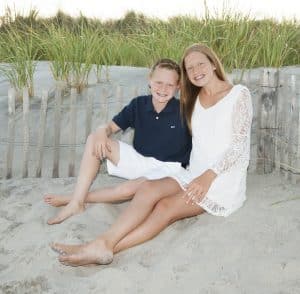 downs includes the entire group, usually twelve to thirty people, just the grand-kids, grandparents and the grand-kids, each individual family, the grandparents together, the original family before spouses and the kids, and individual portraits of the grand-kids.
It's hard to believe that all of this is accomplished in an hour or less but that's exactly what happens at each and every session. An experienced portrait photographer understands the importance of working both quickly and neatly. A lot has to get done quickly because you just never know with the little ones when they decide that they have had enough. Often it's the dads that I have to worry about! I can tell you from experience, that allotted amount of time is often much longer then the parents could have ever imagined. To schedule your appointment you can either call or email me by clicking here. I look forward to hearing from you, operators (me) are standing by.