Manasquan Beach Photographer
Manasquan Beach Photographer
Capturing the Connection
Making a connection with their subjects is what separates this Manasquan Beach Photographer from the others.  We often hear people say that they want more of a candid approach when it comes to their New Jersey beach portraits.  What does this exactly mean?  Having the kids play in the sand with the photographer taking a zillion images, maybe a gazillion? Often when a photographer takes this approach the client ends up with a while lot of nothing.
A Portrait Should be Worth the Paper that it's Printed on!
There is a skill in capturing a portrait where a connection is made where the client has a family heirloom that is worth the paper that it's printed rather then a poorly composed picture. A family heirloom that they are proud of and is worthy to be hung on your wall. When hiring your Manasquan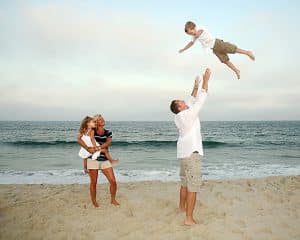 beach photographer make sure the photographer has images that captures authentic connections.  Make sure they have portraits that is worth the paper they are printed on. More often then not this isn't the case.
It's not like you will ever get this point in time back again.
The investment of hiring an experience beach portrait photographer is well worth it.  With over twenty years of family portrait photography experience Rob Wilson has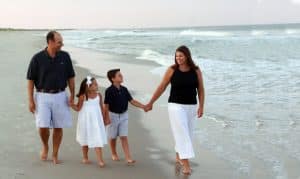 never heard from anyone that they wished they never had their family photographed. How often have you heard this with a service or product that you have purchased? Like good wine, their is certainty a difference between great beach portrait photographer and just so-so beach photography. Whether it's the lighting, the composition, the connection or there lack of, a lot goes into a portrait that is worth a place on your wall.
For more information or to schedule an appointment please call (800) 757-3491 or email us at rob@rwilsonphotography.com.