Point Pleasant Beach Portrait Photographer
Point Pleasant Beach Portrait Photographer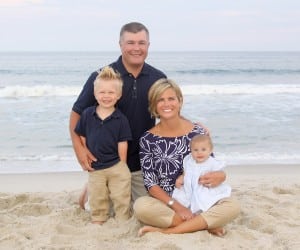 Rob Wilson Photography has been a Point Pleasant Beach Portrait Photographer since the 90s. There are some beach towns that scream the Jersey Shore. Of course, Seaside Heights is one, but the other, to us is Point Pleasant. On top of that, Wilson Photography also has additional photographers to capture your family portraits in a way that few photographers can.
Away from the Boardwalk
As fun as the Point Pleasant Boardwalk is it's best to have your family photograph away from the boardwalk because of the distractions. It's not just the noise from the boardwalk, it's also the fact that there are so many people are roaming the beach. If small children are in the portrait then they will be distracted and may not consider the camera as easily. However, after your beach portrait session head to the boardwalk for some games and sausage sandwiches. Don't forget to finish the evening off with an Ice-cream Waffle sandwich.
The Memories
Whether it's Point Pleasant, Seaside Heights, Lavallette, Ortley Beach, or Bayhead and beyond the memories each family has for their preferred town is nothing but sweet. It's fun hearing the stories how so many family's history at these towns started when the grandparents began dating.  It's fun to hear how their beach town is the greatest beach town ever. Although they usually aren't residence they certainly have a connection to their summer vacation spot.  Regardless of your preferred New Jersey beach town one thing is for sure; having a family portrait taken will help preserve your family's memories.
Contact Us
If you would like more information or to set up an appointment you can either call (800) 757-3491 or click HERE to email us. We will discuss the best possible time for your family's portrait, what you can expect to spend, and all the other details from the start to the finish.